Restoring vitality and wellbeing in every area of your life.
Welcome to your sanctuary in the city. A safe haven in the center of Basel where you can let go of your troubles, relax into the care of compassionate health professionals and emerge refreshed and revitalized.
We are a collective of heart-centered physical and mental healthcare professionals, therapists, practitioners and coaches who dare to care. We'd love you to BLOOM, wherever you are planted. To THRIVE, whatever life serves up. Switzerland currently has one of the highest rates of suicide, depression and burnout in Europe. We are committed to making a difference by building a bridge between heart-based and evidence-based medicine.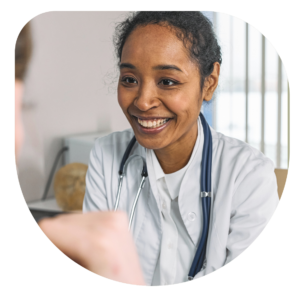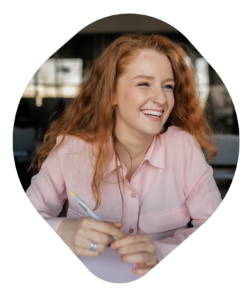 Book a restorative Intensive Caring treatment, get psychological support, join a group session or sign up for a training course. And if you're an established practitioner who wants to be part of our solution, you can also rent a room.
WHY do we love what we do?
Creating a network of centers around the world where heart-based compassionate care is practised daily has always been the dream of founder and visionary Professor Dr Jan Bonhoeffer. It started with a renowned family health clinic Youkidoc Gesundheit in Basel, which quickly grew from 3 pediatricians to 50+ staff when patients started recommending the warm welcome and caring service they were receiving. 
In 2019 came the non-profit Heart Based Medicine Foundation, which works internationally to shine a spotlight on the challenges faced by overworked healthcare professionals and underrepresented patients. Part of the Foundation's vision has always been to offer tangible heart-based TREATMENTS, TOOLS AND TRAINING that alleviate suffering and demonstrate love in action.
The global pandemic in 2020 and 2021 pushed mental, emotional and physical wellbeing to the top of every healthcare agenda. And in early 2022 when thousands of Ukrainian families took refuge in Switzerland, it became clear that help and support was urgently needed.
The Heart Based Center was born in September 2022, after a successful pilot project that restored peace to the hearts of hundreds of Ukrainian women and children. Word soon spread to their host families and the wider community, who were intrigued by what was creating such a wave of harmony and wellbeing in the center of Basel.
WHAT are we building in Basel?
The Heart Based Center is Phase One of a much larger project, which intends to build a solid bridge between heart-based and evidence-based medicine. Our vision is to restore vitality and balance in the lives of everyone affected by recent events. We're seeking like-minded donors and investors who share our vision of wellbeing, and who have a secret wish to be part of the solution.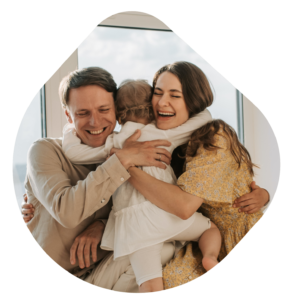 Our vision is to extend our whole-person model of compassionate care to the borders of Basel, Switzerland and beyond, starting with this center. We have a history of successful development and several interested partners. Help us care for each other and transform the future together. Every donation and investment we receive reduces suffering.
Donors
Your generosity has an immediate impact because we can directly provide more services to people in need. In return you'll receive our gratitude and a tax-donation receipt acknowledging your contribution. 
Together we can create a ripple effect of compassion and wellbeing that changes lives.
Investors
Early investors will have the opportunity to help us develop all four floors of the full Heart Based Center and receive a healthy return. Your support will fuel our growth, expand our reach and advance research into the positive effects of heart-based compassionate care.